Winner!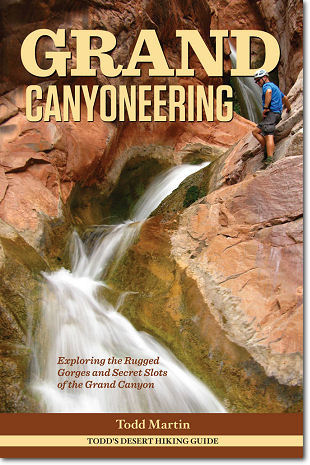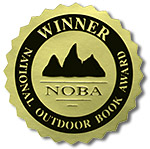 I am super proud to announce that our book, Grand Canyoneering has won the 2012 National Outdoor Book Award for the Adventure Guidebook category!
Here's what they have to say about the book:
"If you're into canyoneering, Grand Canyoneering is a must-have.  Handsomely illustrated with color photographs throughout, this outstanding guide includes thorough explanations of over 100 different trips into the tributary drainages and ravines of the Grand Canyon.  Trip descriptions are supplemented with topographic maps, key GPS coordinates, and information on water sources, specialized equipment and natural history.  Todd Martin writes in a comfortable, conversational style which makes the guide a pleasure to read; yet, at the same time, he is exacting when it comes to describing canyon routes.  The sheer volume of material alone is impressive, and combined with the photos, maps, and text, it's decidedly a tour de force of outdoor guidebooks."
We have autographed copies available directly – it would make a fantastic gift for the Adventurer in your life… non-autographed copies can be found at various stores including Barnes & Noble and REI, or you can also purchase a non-autographed copy online at Amazon.  I do urge you to purchase directly from us if you can, we'd be happy to personalize the inscription if you wish!